---
Speaker Biographies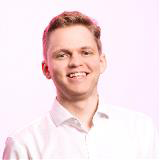 Matthias Brand, PhD, Co-Founder and Vice President Biology, Proxygen GmBH
Matthias Brand, PhD, studied medical and molecular biotechnology in Milan (IT) and Zurich (CH). He specialized on targeted protein degradation via small molecules during his graduate studies with Georg Winter at CeMM in Vienna (AT). In particular, he worked on means to engineer selectivity into PROTACs and resistance mechanisms to this novel pharmacology. He furthermore contributed to the development of screening assays for the scalable identification of novel E3 modulators. Since 2020, he is VP Biology and co-founder of Proxygen, a biotech startup dedicated to the discovery and development of novel molecular glue degraders to treat cancer and other life-threatening diseases.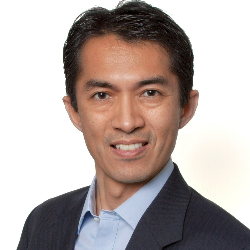 Jesse Chen, PhD, Co-Founder & CTO, Triana Biomedicines, Inc.
Jesse Chen is the Chief Technology Officer at Triana Biomedicines. He joined TRIANA in January of 2021. Jesse has more than a decade of discovery research and management experience, from early discovery through preclinical development. He joined RA Capital Management in 2019 as an entrepreneur-in-residence and co-founded TRIANA Biomedicines and Avilar Therapeutics. Prior to joining RA Capital, Jesse was Senior Director of Discovery at Kymera Therapeutics, responsible for building the company's industry-leading targeted protein degradation platform and pipeline. Jesse also held various roles at Moderna Therapeutics and Millennium Pharmaceuticals, where he was responsible for developing novel platforms and leading discovery programs. Jesse received his Ph.D. from MIT and was a Harvard Origins Research Fellow.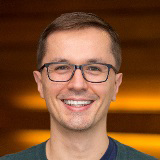 Radoslaw P. Nowak, PhD, Research Associate, Laboratory of Eric Fischer, Biological Chemistry & Molecular Pharmacology, Dana-Farber Cancer Institute
Radoslaw Nowak is part of Biochemistry and Structural Biology Group at the Center for Protein Degradation as well as a scientist in the laboratory of Eric Fischer at Dana-Farber Cancer Institute. His research interests revolve around transforming structural, biophysical, biochemical, and proteomic insights surrounding PROTACs and other degrader molecules into predictive computational framework to accelerate degrader discovery and validation. Dr. Nowak received his DPhil from University of Oxford in the group of Prof. Udo Oppermann working on development of inhibitors for histone lysine demethylases, a class of epigenetic readers.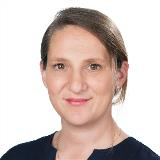 Fiona Pachl, PhD, Senior Scientist, Chemical Biology and Proteomics, AstraZeneca
Fiona Pachl is a Senior Scientist at AstraZeneca, whose focus is on utilizing chemical biology and proteomics methods to investigate the selectivity and mechanism of small molecule protein degraders. Prior to joining AstraZeneca in 2017, she did a postdoctoral fellowship at Biogen and received her PhD from Technical University Munich, working in the lab of Prof. Dr. Bernhard Kuster.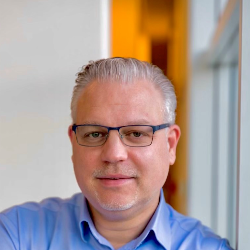 Markus Queisser, PhD, Scientific Director, Protein Degradation, GSK
Markus got fascinated by the process of protein degradation early on during his Master's thesis at Free University in Berlin, where he worked on proteasomal functions and ubiquitin-binding proteins. He further gained broad knowledge in respiratory diseases, inflammation, and oncology while pursuing a Ph.D. in molecular biology and medicine of the lung in Germany and at Albert Einstein College of Medicine in New York. He moved on to a postdoctoral fellowship at Northwestern University in Chicago, where in collaboration with Noble Laureate Aaron Ciechanover, he discovered a hypoxia-regulated ubiquitin-ligase. Prior to joining GSK, he specialized in ubiquitin-ligase recruitment in ER-associated protein degradation at the Ludwig Institute for Cancer Research in Oxford. Currently, he is Scientific Director in the Protein Degradation Group, leading the technology team and leading multiple collaborations with biotech and academia.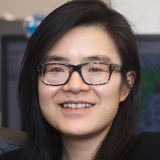 Huan Rui, PhD, Senior Scientist, Amgen, Inc.
Huan Rui is a senior scientist at Amgen specializing in computational chemistry. She has a PhD in computational chemistry from University of Kansas and conducted her post-doctoral research at University of Chicago studying conformational transitions of membrane proteins and their implications on functions. Her research interests include using molecular dynamics and free energy simulations to study biological systems and applying machine-learning techniques to augment physics-based modeling. She currently leads the computational efforts for the induced proximity platform at Amgen.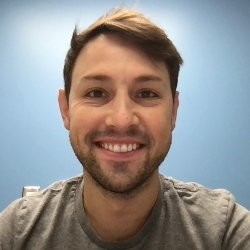 Edmond Watson, PhD, Senior Scientist, Bristol Myers Squibb Co.
Edmond (Randy) received his graduate training in the lab of Brenda Schulman at St. Jude Children's Research Hospital in Memphis, Tennessee studying ubiquitination mechanisms of the Anaphase Promoting Complex and its transient partners. In 2016, he moved to the Max Planck Institute for Biochemistry in Munich Germany and began early training in cryo-electron microscopy. In late 2018, he started a postdoctoral fellowship in Gabe Lander's lab at Scripps Research, working directly with Bristol Myers Squibb to understand mechanistic consequences of liganding cereblon, and in 2022 he joined BMS directly to continue this and related work.